CASA Day at the Capitol & KCN Annual Meeting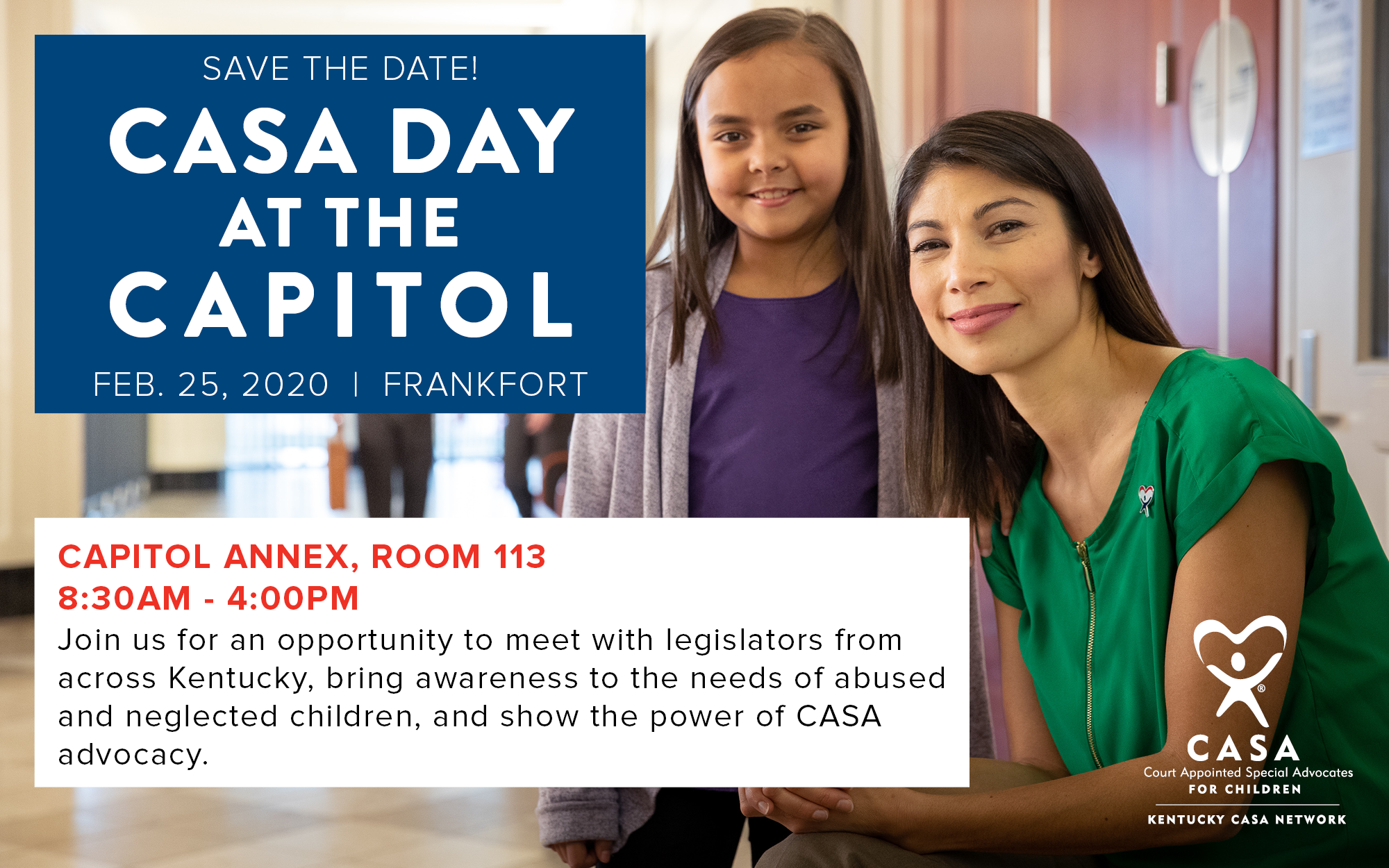 Join us for an opportunity to meet with legislators from across Kentucky, bring awareness to the needs of abused and neglected children, and show the power of CASA advocacy.
The schedule for the day will be finalized in January 2020. Tentatively, we plan to all gather together in the morning followed by time for scheduled meetings with legislators. In the afternoon, we are planning on having a debriefing session and the KCN Annual Meeting. When registering for the day, please indicate which part(s) of the day you plan to attend so we have an estimate on the number of people.