Wednesday, Jan 30, 2019
January 30, 2019
FOR IMMEDIATE RELEASE – 
Contact: Brittany Garrett                                  
Organization: Kentucky CASA Network, Inc.                        
Phone: (502) 238-2154                                     
E-mail: bgarrett@kentuckycasanetwork.org or abruns@kentuckycasanetwork.org
Website: https://www.kentuckycasanetwork.org/ 
Kentucky CASA Network (KCN) Partners with Ragnar Relay's Kentucky Bourbon Chase Race to Raise Funds to Help Abused and Neglected Children in Kentucky
For the sixth consecutive year, the Kentucky CASA Network (KCN) is pleased to be one of the recognized charities of the Kentucky Bourbon Chase Ragnar Relay Race. Court Appointed Special Advocates (CASAs) are volunteers appointed by a judge to represent the best interests of abused and neglected children in court. The KCN's mission is to strengthen the local CASA programs that recruit and train these CASA volunteers. The Bourbon Chase is a 200-mile relay race that starts at Jim Beam and runs through the Kentucky Bourbon Trail, finishing in downtown Lexington.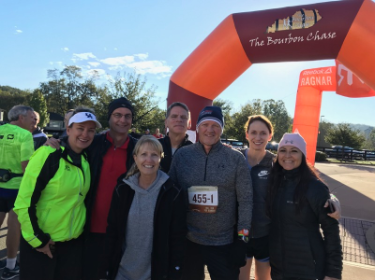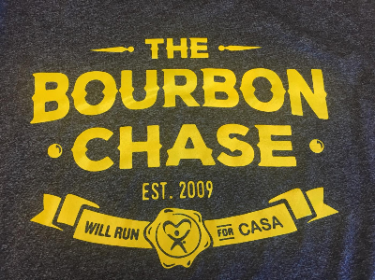 In 2019, teams running the Bourbon Chase have two different options to raise funds for CASA. A team can run for CASA as an official Bourbon Chase Charity Team – meaning, the KCN will pay for the registration fee, the team will be guaranteed a slot in the race, and CASA will cover the volunteer team requirement. This is a great option for teams who might have missed the lottery deadline or teams that want to run without having to pay a registration fee. To be considered a Charity Team, a team must commit to raise at least $6,000 by race day in October. Each team member and van driver will receive a dri-fit running shirt to show off their CASA support and incentives will be offered to teams who raise more than the minimum.
Another option is raising funds as part of a team that has gained entrance into the race via the lottery and paid the team registration fee on their own. If a team has secured a spot through Ragnar and the Bourbon Chase lottery, they can still make their miles count. There is no minimum donation to participate in this way. Any amount that teams can give will go directly to supporting CASA in Kentucky.  
Any donation by a team or individual running for CASA is tax deductible and a receipt will be provided. It is very convenient for teams to raise fund with the links provided below. For more information on how to sign up as a Charity or Lottery Team please see the links below and/or contact Brittany Garrett with the Kentucky CASA Network at bgarrett@kentuckycasanetwork.org or (502) 238-2154. The following link is the KCN's donation page. Participants can create a team fundraising page or make individual donations here. For more information on the Kentucky CASA Network and the Bourbon Chase, please visit this website.
Since the 2014 race, the Kentucky CASA Network has worked with 30 Charity Teams, several of which have chosen to run and raise funds more than once for CASA. With the completion of the 2018 race, Charity Teams raised just over $215,000 collectively. These funds have gone a long way in providing much-needed support to the over 26,000 abused and neglected children in Kentucky in need of a CASA volunteer. Local CASA programs have expanded coverage from 37 to 56 counties in the past five years, providing services to nearly half of Kentucky's counties. Additionally, the number of CASA volunteers has increased by more than 37%, and over 1,100 volunteers are currently actively serving children across the state. This growth has been made possible by important fundraisers such as the Bourbon Chase Relay Race partnership.
About the Kentucky CASA Network
The Kentucky CASA Network, Inc. (KCN) is the state Court Appointed Special Advocate Association as recognized in Kentucky Revised Statutes. The KCN's mission is to strengthen and grow local CASA programs, who support trained community volunteers appointed by judges to represent the best interests of
dependent, abused, and neglected children in Kentucky.