Programmatic Webinar #1: Volunteer Recruitment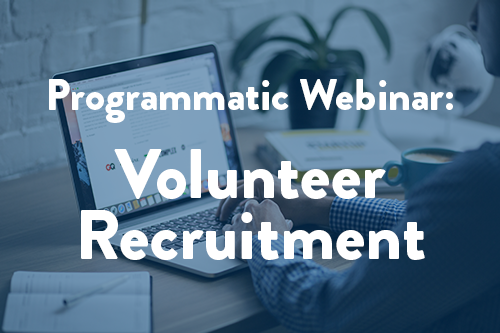 A network-wide work group on volunteer recruitment has been convening during the past three months to identify strategic, effective volunteer outreach practices being used in local programs across Kentucky. During this webinar, we will introduce and share the tools, resources, and templates the work group has compiled.
Please register for this webinar using the link below. Details on how to connect will be emailed to you following registration.