Programmatic Webinar #2: Volunteer Retention and Management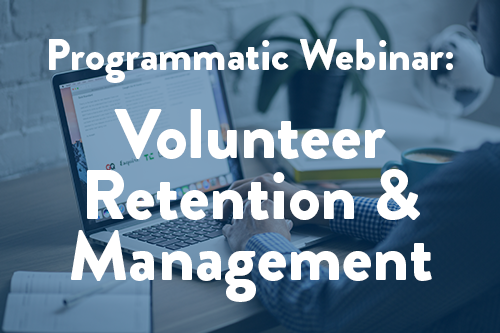 Building on the KCN's Volunteer Coordinator training, this webinar will offer concrete tips and tools for enhancing volunteer management practices from across the network, Texas CASA, Energize Inc., and other experts in volunteerism. We also will discuss how effective volunteer management contributes to retention and will provide strategies for assessing and improving volunteer satisfaction.
Please register for this webinar using the link below. Details on how to connect will be emailed to you following registration.